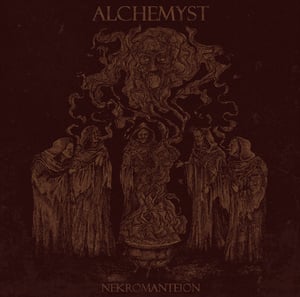 €

7.00
A New Brotherhood Formed By Members Of
Anael, Hellish Crossfire And Mosaic
Crafted An Unquie Manifesto Of Okkvlt Death Metal
Taking The Listener Back To The Ancient
Mythology Around The Aegean Sea.
Mixed And Mastered At The "Temple Of Disharmony"
Featuring Guest-Appearance By Drakh (Katharsis) On Hammond Organ.
Advanced 12Page Booklet Illustrated By "Misanthrophic Art".